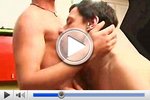 The horny gay mechanic takes care not only about Mike's car but also its rusty dick that was not oiled in a long time...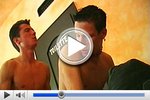 Welcome to the Gay Cafe, since it may well happen that two types be overrun by the lust that they do not make it up to the toilet...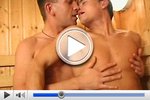 Two gays are getting horny in the sauna area! The heat and the steam makes them weak-willed ...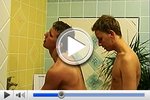 The blonde gay bangs his boyfriend in front of the mirror. Nice view onto these scenes..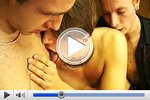 Three horny gays are licking their big tubes !Mmmh,how tasty...