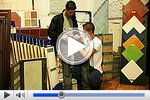 Two gays looking for tiles in the DIY-Store. They are in a quandary between tiles and sex...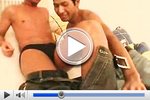 The gay called Mike was on holidays and picks up a new lover - now they are already on the bed and ready to make horny things...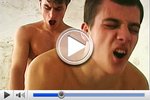 The cellar of lust is the perfect place for hot threesomes! Let's take a look at the hot boys...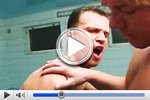 The pool is the perfect place for three horny gays. In the water they are fondling each other unleashed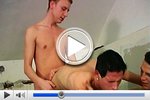 A colleague surprised the two horny servants, and at the lunch break they start a unrestrained threesome...