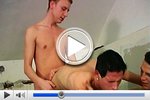 A colleague surprised the two horny servants, and at the lunch break they start a unrestrained threesome...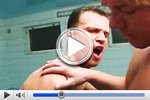 The pool is the perfect place for three horny gays. In the water they are fondling each other unleashed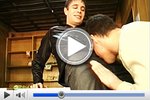 The two boys are very horny that their tubes burst soon their pants! Finally the big tubes want a breath of fresh air also...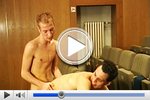 The muscleman takes his boyfriend hard from behind! The loveplay begins...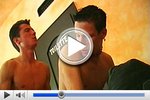 Welcome to the Gay Cafe, since it may well happen that two types be overrun by the lust that they do not make it up to the toilet...